Ready to Stop Struggling and Start Achieving BIG Goals You Thought Were only Dreams? 
Introducing the 4X System:  The Only Goal-Setting System That Releases You from Mediocrity and Shows You Everything You Need to Know to Get More Done in the Next 90 Days Than You Did All Last Year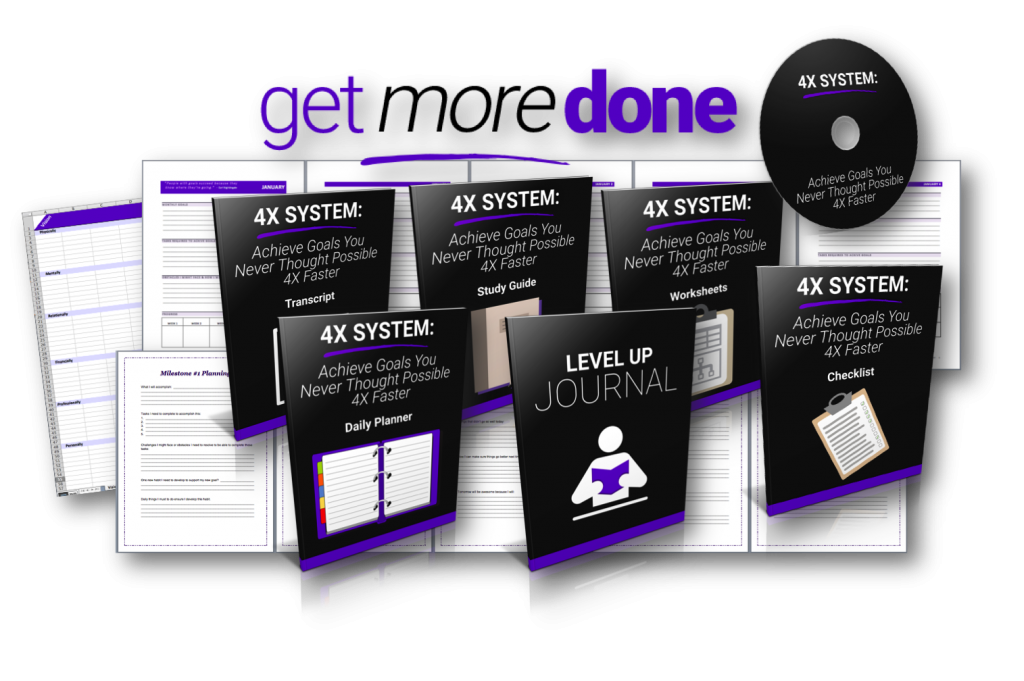 If you're interested in boosting your productivity by 4X and want to achieve goals that you previously thought were just dreams. And if you're just plain old tired of feeling overwhelmed and giving up before you even start, join me to learn:
How to achieve goals you never thought possible…those big goals, you thought were only dreams before
The mindset shift you need to get focused on your goals and achieve them in less time. Our system shows you how to get things done 4 times faster…and stay motivated the whole way though.
The tools you need to make your 4X plan and stick with it, improving all areas of your life in the process.
How to FIND the time you need to lose those 10 pounds, get the promotion, to start that business and have it in profit in 6 months or just about anything else you've imagined…even if you think you're too busy and don't think you have the time.
How to unleash the amazing power of self-discovery, so you suddenly can have a crystal clear vision of where you want to be in ALL aspects of your life…and you'll know the right path to get there.
It's a method to success in all areas of life. Whether it's your career, relationship, health or just about anything else, the 4X System will help you get there. Keep reading below to find out how your life could look completely different, just one year from now and you can start seeing results almost instantly…
If You Struggle With Getting Things Done, Prioritizing Your Goals and Grabbing the Success You Want…Book One of Our Available Spaces on This Limited-Availability Online Training
We all have the same 24 hours in each day. It is just a matter of what you do in those 24 hours and in your 365 days you have each year. What can you do in a year to accomplish your goals? This is a strategy that is applicable to no matter what you're doing. Whether you want to grow your business, lose weight, learn a new language or master a certain craft. We're going to show you how to accomplish more in 90 days than you did in the last year. That is not hype. It is all about a  key shift in mindset and in the planning, using our unique 4X System tools and we'll show you exactly how to implement all of it.

Sub-Headline to Introduce Yourself

Introduce yourself and why you're qualified to deliver this information. Tell a bit about your background that caused you to sell this product. Tell a story about your struggles to achieve your goals and how this system changed things for you. Or talk about your client's experience and how this addresses their shortfalls. Add your picture and any qualifications you have to teach. 

It is my great pleasure to help you because the fact of the matter is…

Most Goal-Setting Programs Teach You to Accept Mediocrity, but Learn the 4x System, and Change Your Life

It's a Whole New Way to Approach Your Goals and Your Entire Life

Take our 4X System Training and you'll learn the fundamentals of achieving bigger goals than you ever thought possible AND getting more done…four times faster. Join Me Now and You'll Discover:
Simple strategies to take ownership of your goals, be accountable for them and be willing to take big risks on setting bigger goals than you ever thought possible.
How to

stay

dedicated to your goal, without letting setbacks or a perceived lack of progress hold you back. HINT: Most people give up because they THINK they're not making progress, but they're usually wrong.
How to effectively measure your results and avoid being swayed by negative self-talk, so you stay dedicated and can fully take ownership of your goals and adjust your path wherever necessary to get there.
How to kiss your self-sabotaging mindset good-bye…FOREVER. While it's easy to put the blame on outside factors, we are the only ones keeping us from achieving our goals and you'll realize this power during the training.
Practical exercises and a chance to create your own 4X System game plan during the training…you're not just learning theory, you'll GET THINGS DONE as we go.
Plus, you'll have access to our unique tools you need to put this system into practice. They're all included with your registration. Let's take a look at some of those items…

Your Registration Includes the Preparatory Worksheets and Master Checklist, Integral to Your 4X System Success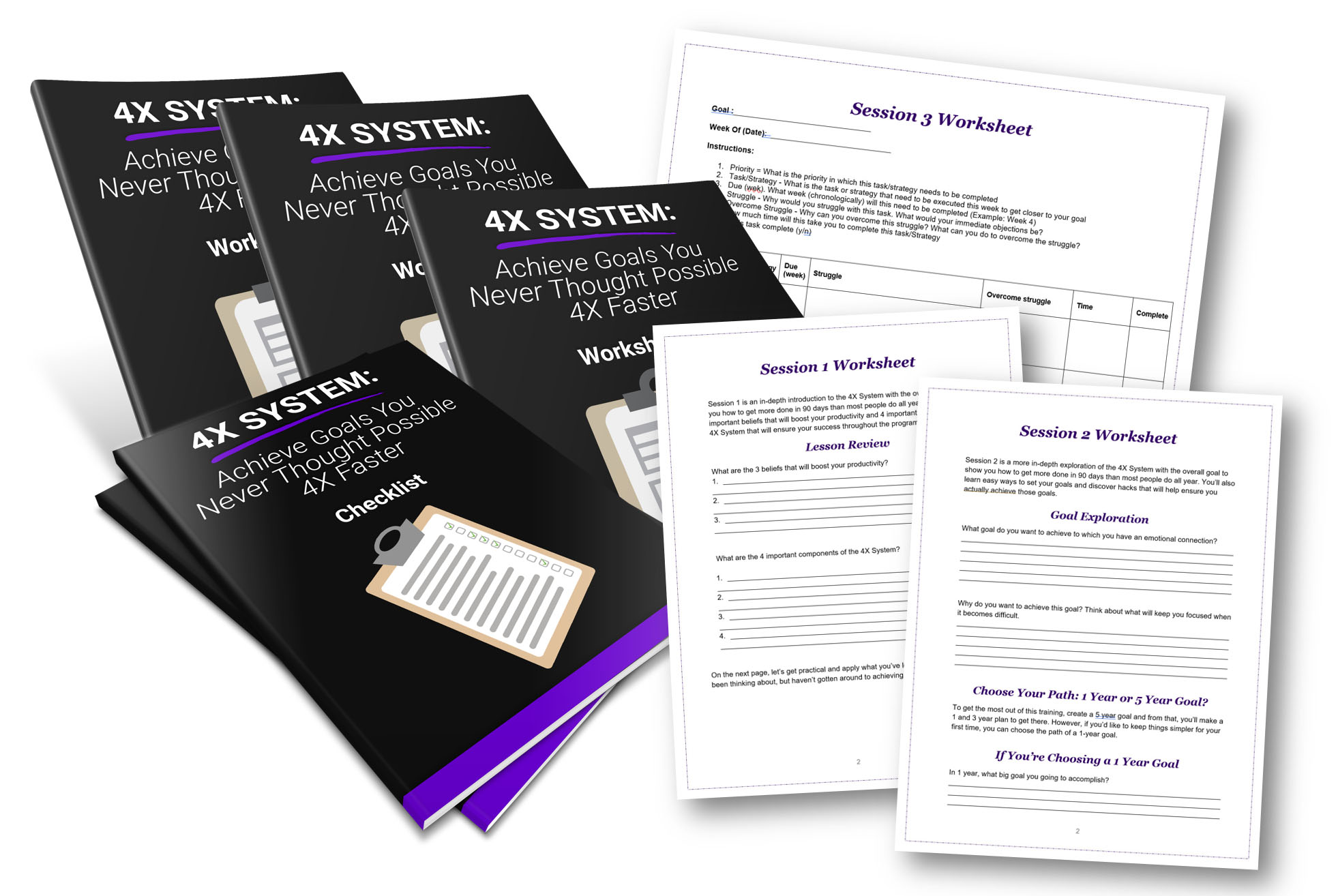 In order to understand the key concepts and help you create the mindset shift that is needed to leverage the full power of the 4X System, you'll complete practical exercises through the session worksheets. You'll also get your hands on the coveted 4X System Master Checklist that will ensure you do not miss a single step and stay on track to achieving your goals. Once you've completed the core training, we'll walk you through…

The 4X System Master Worksheet to Fully Plan and Dedicate Yourself to Your Goals…Improving Your Entire Life in the Process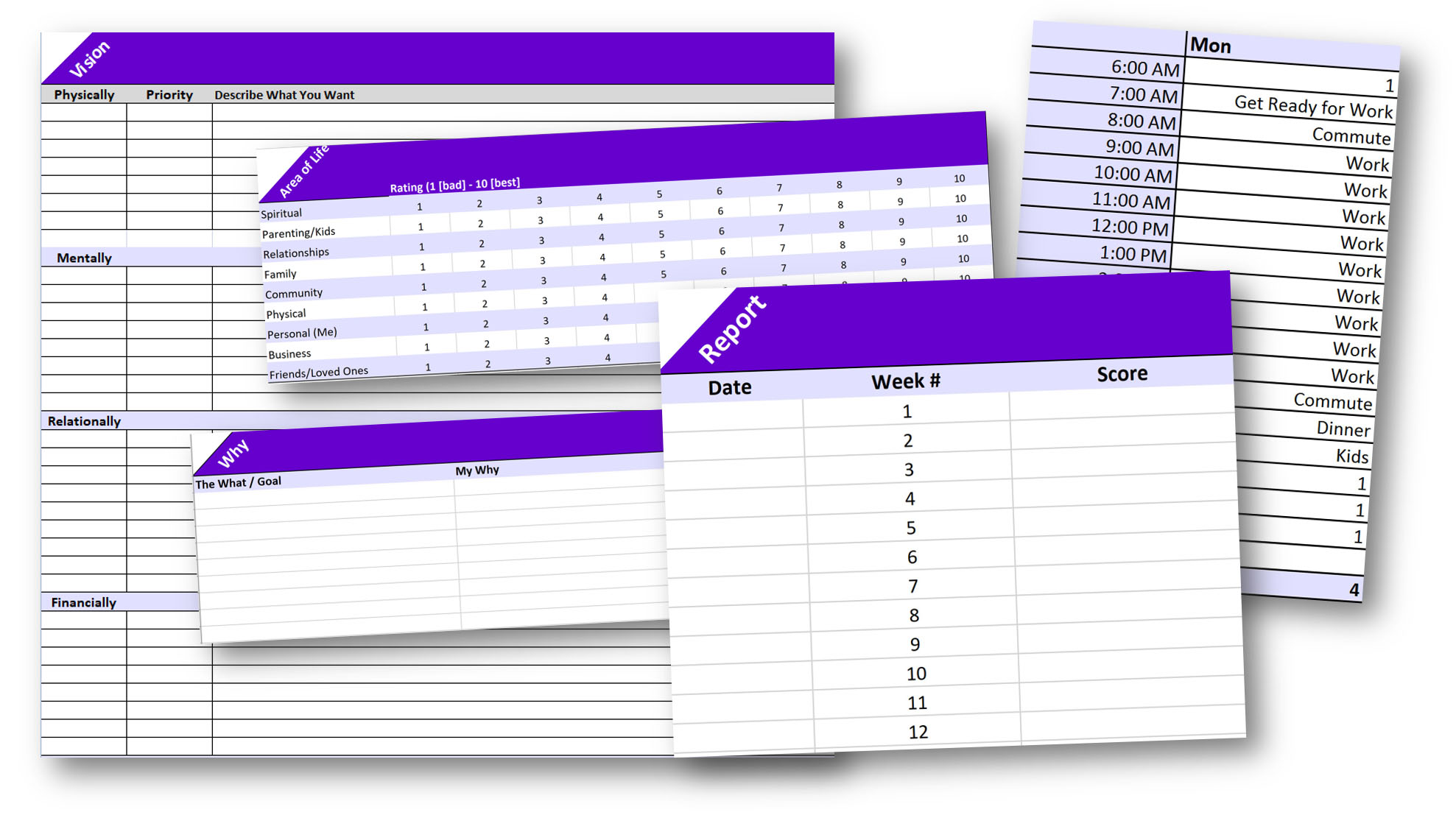 Once you know where you want to go, you have to create the road map that works best for you. That's what the 4X System Worksheet is all about. It explores your strengths, what areas of your life you need to work on, helps you keep track of your progress, helps you find more time you never thought you had and gives you the motivation to keep focused on your goals. We'll show you step-by-step how to work through the worksheet and ensure you're on track to achieve your goals 4 times faster. It's your complete goal planning blueprint all in one place, but it gets even better…

Make it Easy to Document Your Progress, Improve As You Go Along and Create Your Own Success Documentary with the Progress-Focused 4X System Level Up Journal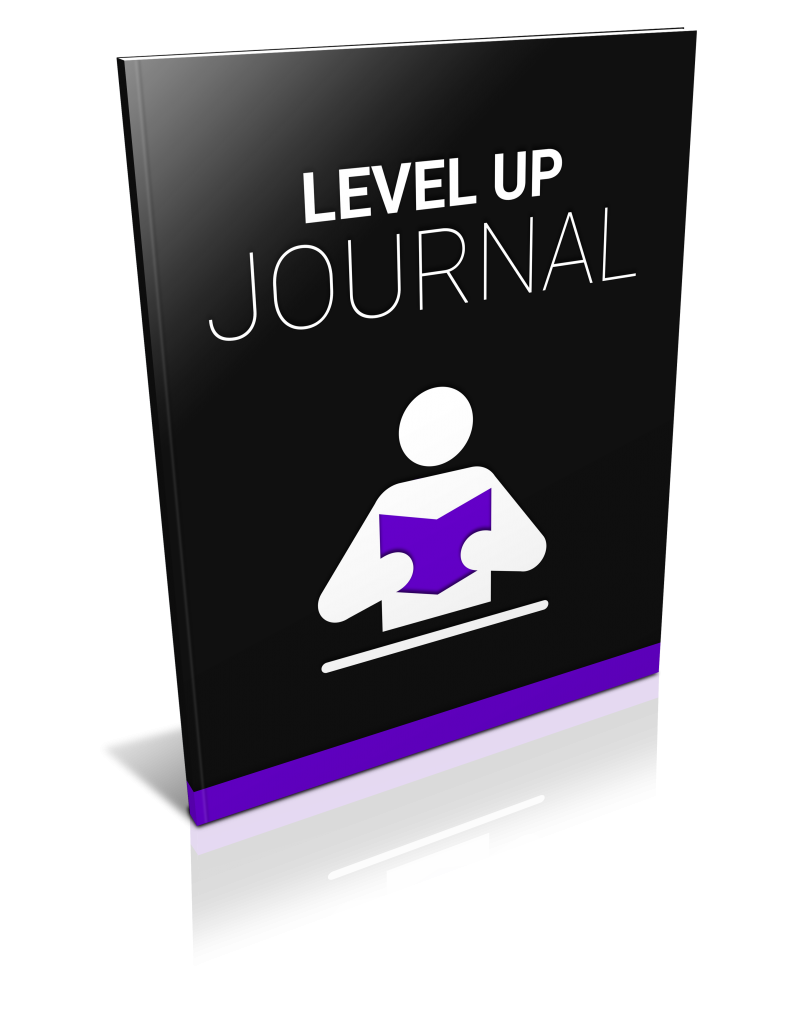 Journaling is an essential piece of the 4X system and will help you track your progress and find any obstacles you may be facing on the way to reach your goals. This unique journal also helps keep you focused and grateful for your progress, which is key to staying the course on achieving your goals. We'll walk you through using this journal to get all its benefits. As you start to record your progress, document the obstacles you've overcome and adjust as you make new discoveries, you'll be creating your own success documentary that you can review…and use to stay motivated to keep pushing forward.

If you're ready to completely change the way you approach getting things done and achieve goals you previously thought were just dreams, join us for this limited availability training.

Here's a Quick Recap of What You Can Expect with the 4X System Training:

Make a bullet point list of everything you're including. And example is below. If you are going to deliver your training live, include the dates and topics that will be covered. If you have a members area with lessons, tell them what the lessons are going to be. You can certainly use the same lesson titles as we have in the 4X System Subject Matter Expert Training members area. If you provide some kind of accountability or individualized attention to your clients, include information about that too. 

I can't wait to get started on this training and show you the tools you need to bring success to all areas of your life and help you achieve those BIG goals you've only dreamed of. Here's what you can expect

(modify, add/remove from the list below to suit your offer)

:
[X number] In-Depth Training Sessions That Cover:

[When and what you'll cover in session 1]

[When and what you'll cover in session 2]

Etc. 

Full access to the 4X System Tools Including:

Preparatory Worksheets to ensure you're ready to discover the full power of the 4X System
4X Master Checklist to keep you on task and on the way to steady progress towards your goals.
4X System Master Worksheet that helps you explore your life in full, create big goals and make plans to get there. 
Level Up Journal that will have you accomplishing more in 90 days than you did all last year

[What else are you including? Coaching, Q&A sessions, individual planning sessions, etc.?]
If you're ready to start making big changes, get more done and achieve goals you never thought possible…

Register Now, While Spaces are Still Available

As I mentioned, spaces are limited on this training and it won't be offered at this introductory price again. This is your chance to gain access to the productivity and success system that very few know about and accomplish more in the next 90 days than you did all last year.

Join Now for the Introductory Price of $XXX $XXX … While Spaces Remain

Next time I run this course, you can expect it to be double the price, so grab your spot now and get ready for big changes in your life in the next 90 days. If you're tired of giving up, getting overwhelmed and falling short of where you want to be in ANY aspect of your life, put a stop to it right now and let's get started. Here's to Your Great Success,
Your Full Name Your Title P.S. Life is busy. Heck, life is HECTIC and we're so wrapped up in the hustle and bustle of daily living, that we rarely have time to focus on ourselves and what we really want to get out of life. The great news is that the 4X System shows you how to FIND that time and get things done. Join me now. P.P.S. It's not too late to quit the self-sabotage and start getting things done 4X faster AND achieving goals you never thought possible. Stop looking and wondering why you're not as successful others…grab that success for yourself with the 4X System now.